Limo and Chauffeur Services
Necktie Color Must Match Your Company
Most companies choose a house color to create their unique corporate identity. Think of Yellow Cab for example. If you see a bright yellow car, you will most likely think it is a cab, and if you have to guess the company, you will probably think of yellow cab. Our customers have told us that the Limo and Chauffeur Industry is not that much different. Even though customers will expect your fleet of cars to be in more traditional colors such as black or white, there is still plenty of opportunity to create your unique identity using uniform neckties in your house color. Whatever your house color may be, choosing to outfit your drives with unique and elegant Uniform Ties that match your House colors will add the extra something that your customer will remember.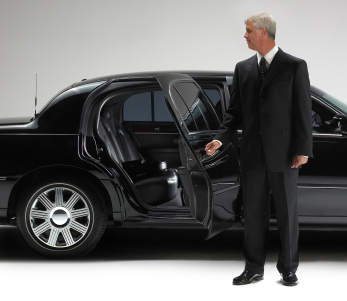 Formal and Elegant Neckties.
People choose to hire a Limo for a reason. They expect a VIP treatment that no ordinary cab company can offer. For that reason your fleet consists of upscale cars and Limos, and your drivers dress more professionally with suit and tie. Most popular are neckties that are either solid color ties such as silver neckties or classic black ties, or even fine striped ties. The typical striped tie is black with narrow stripes in your house color - a great way to combine elegance with corporate identity.

Quality Products at affordable prices.
The ties not only have to look luxurious and exclusive, but they also need to be affordable. At Uniform Ties we offer handmade silk neckties for as low as $12.95. You will be impressed with the quality of the ties and their excellent look.

Custom Designed Ties
Often times we are asked to match colors exactly to ensure a perfect match to your house colors. This is not a new task for us. Simply send us an e-mail or call us toll free with your request and one of our service representatives will be able to assist you with design, turn-around time, and pricing. Create your own custom neckties.