Uniform Neckties for Church and Choir
At Uniform-Ties.com we receive several requests per week from Churches and Choirs for bulk orders on neckties and bow ties. Below we have compiled a list with common needs for churches and choirs that order from us.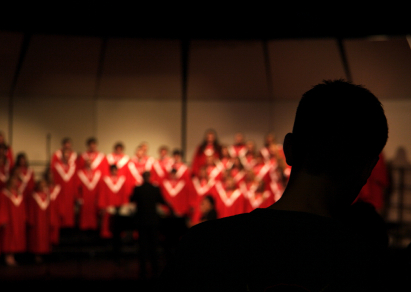 Neckties And Scarves For Women:
Most choirs that decide to dress in uniform, choose neckties for the men, and matching scarves for women. At Uniform Ties we carry a large selection of solid color ties and women's scarves in the exact color shade.

Bow Ties With Matching Pocket Squares:
Wearing matching pocket squares with the bow ties will add a very elegant touch to the attire. Most of the time our customers order uniform bow ties together with the matching pocket squares.

Solid And Bright Colors:
Choirs most often order solid color bow ties and neckties. The reason that solid color ties are so popular is simple. A necktie with multiple colors and non-solid pattern might look more sophisticated on the individual, but when worn as a uniform necktie in a large group is quite distracting and can be unpleasing to the eye.

Fast Turn-around Time And Shipping:
Often times we receive last minute requests to outfit an entire church choir with neckties for the coming weekend's performance. For the most part we are able to help out. At Uniform Ties we carry our own inventory of ties and ship out daily, to help even meet the tightest deadlines.