Neckties for Marketing & PR Firms
Quite often we receive requests from PR companies that need ties for a client's event or trade show. From them we have learned what needs are specific to their industry.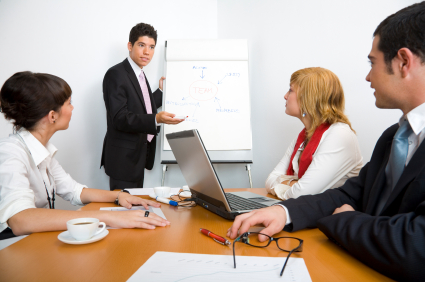 Color Matching Ties:
It is quite obvious that the necktie color and design has to go with the corporate identity of your client. If you need an exact color match, simply give us the exact pan-tone number of your client's house color, and we can design and color match a necktie for you. Since custom making a necktie is a little more time-consuming, we carry a large assortment of solid color ties in stock ready to ship. Chances are you will find a perfect matching tie that we already carry in stock.

Striped Neckties:
Besides solid color ties, classic striped neckties are the most popular neckties that marketing and PR companies order from us. Besides our large selection, we can always custom-design a striped tie for you.

Fast Turn-Around Time:
We often times receive last minute requests for a large order of neckties. At Uniform Ties we work hard to help you meet even the tightest deadlines. We carry our own inventory, and all order ship the same (Rush Shipping only) or the next day. All tracking information will be automatically provided to keep you informed about the status of your order.

Sample Products And Flexible Return Policy:
Even though we upload high quality images on our site, many of the Marketing and PR firms we work with request samples to show to their clients. Should you be uncertain about a specific tie, simply give us a call, so that we can help you compile an order of sample neckties. Should a tie not match, simply return it to us. At Uniform Ties our customer service is a large contributing factor to our success, and a flexible return policy is part of it.